---
Quote of the Week
"Ok Boomer"
Yep. This is the rallying cry of Gen Z and Millennials alike.
At its extreme, Ok Boomer is the sign of frustration that they are done with excuses when it comes to acting on climate change or financial inequity. It's their version of older folks being,"The Man." As a meme, the kids are also using it to express their collective sigh with us older folks (or younger folks who act like us older folks) who clumsily navigate the brave new world that is becoming theirs.
Read More –> New York Times Article
---
Chart of the Week
There's trends and then there are trends that fundamentally change the DNA of society. This trend is definitely going to be the latter.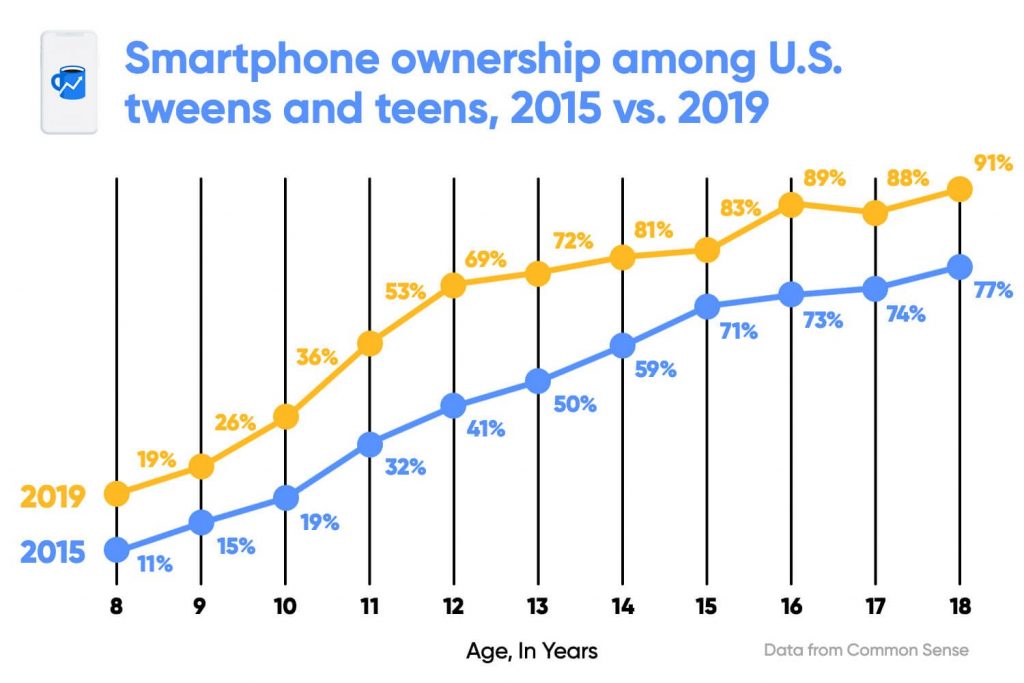 Our Top Reads This Week
Morgan Housel, one of the greatest financial writers of our generation, on wealth.
Why do people think that property management investments are so much better than stocks?
Psychologists have surprising advice for people who feel unmotivated.
United States Net Worth Brackets, Percentiles, and Top One Percent
The making of the world's greatest investor
Jason Zweig, one of our favorite financial writers, on why dividends matter.
What's an experience worth? The math is tricky.
---
Our Favorite Podcast
An in-depth series about Amazon. This is wonderful storytelling full of mindblowing facts about how far Amazon has come, where they are now, and what their vision for the future means for all of us. Very binge-worthy. 👍👍
Land of Giants by Vox – The Story of Amazon – iTunes / Spotify
---
The More You Know 💫
Things to know about donating your IRA RMDs to charity.
---
Want to talk about anything you're seeing here? Shoot us a note or give us a call.